Learn All About the 2020 Ford EcoSport at
Bob Thomas Ford North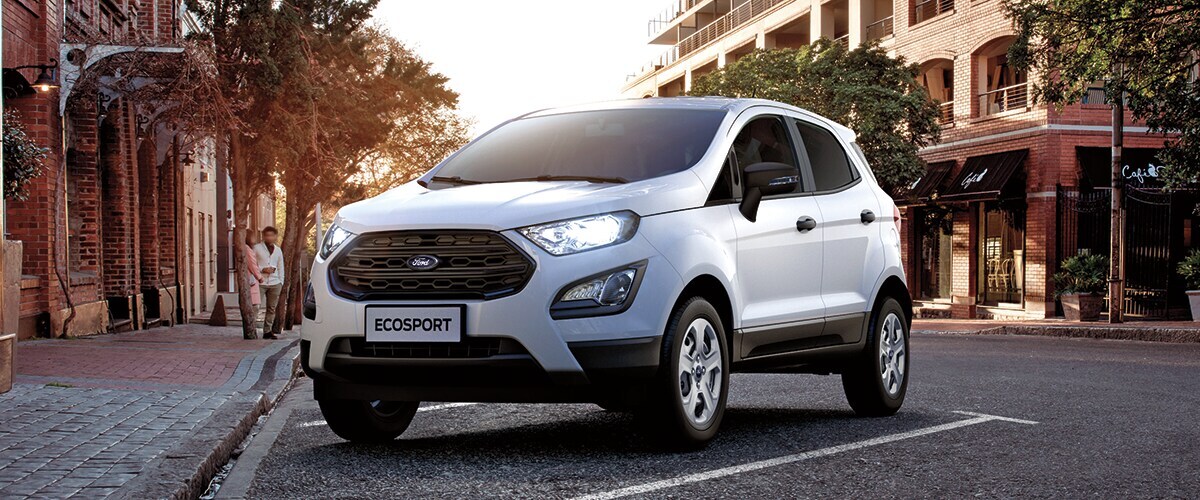 The Ford SUVs at Bob Thomas Ford North include a range of offers, and the smallest of these is the 2020 Ford EcoSport. While compact, the new Ford EcoSport still has lots of cabin space and plenty of capability, but its smaller build makes it an ideal SUV for those often driving around the city. Of course, it also has many smart features to make any trip easier! Read more below about the 2020 Ford EcoSport at Bob Thomas Ford North.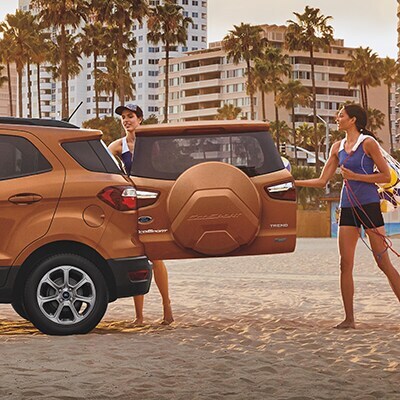 A Functional Design
The 2020 Ford EcoSport is a versatile SUV, and its compact exterior makes it great for fitting in tight parking spots. Inside, the Ford EcoSport has lots of room for five passengers and even more cargo space. If you need to store especially large items, the rear seats are easy to fold forward, which creates 50 cubic feet of cargo space behind the driver's row. Plus, those rear seats fold down individually so that you can adjust to your mix of passenger and cargo space needs!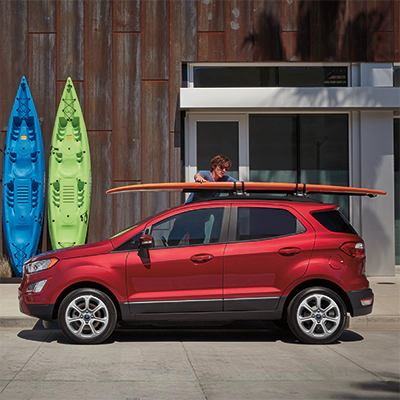 Smart Engineering
The compact design makes the 2020 Ford EcoSport at Bob Thomas Ford North easy to handle and fun to drive because its light weight makes for quick acceleration. The new Ford SUV also doesn't require large engines to power it, which means that you'll get impressive efficiency both in the city and on the highway. And, the 2020 Ford EcoSport is capable as it can tow up to 2,000 pounds with the available four-wheel drive system, which also helps once winter comes!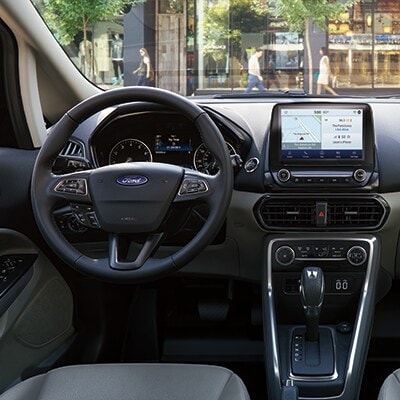 Lots of Features to Enjoy
The 2020 Ford EcoSport is the most affordable new SUV at Bob Thomas Ford North, and it packs lots of value because of its price and all the features that it offers. These features range from connectivity systems for modern mobile devices to comfort features to safety technologies to give you more peace of mind. The Ford EcoSport has Apple CarPlay, Android Auto, and even Amazon Alexa compatibility through a touchscreen display. It also offers heated front seats and a heated steering wheel, not to mention a Blind Spot Information System!